Yorkshire Tea
I can finally let the cat out of the bag with one of the projects I've worked on over the past year! This one came about way back in February and I'm so happy seeing the result of the quick turnaround project.
These little fellas spawned from a university module over a year ago where I had an itch to try my hand at modelling with fimo clay. It seems that every now and then I get this urge to try something different, even after many a disastrous consequence! Being the fussy perfectionist that I am, I've found it helps to refresh my outlook on illustrative work and release the pressure that I build on myself so that I can simply enjoy creating without high expectations of an outcome.
The uni project was to participate in real briefs rather than the self initiated or fictitious ones we were so used to. To summarise, one of the projects I did was centred around a brief to re-brand or expand upon an existing campaign for Yorkshire Tea with the aim of appealing to a younger market audience. Inspired by the Yorkshire Tea Band featured in one of their adverts (https://www.youtube.com/watch?v=3G4lugO64Yk) and the brilliantly quirky tea themed costume design (mug hats, anyone?) I went about my project to make them into little, very naively made, "collectable" clay models. The project was fun, challenging, and successful enough that the kind folk at Yorkshire Tea even shared some of my photos at the time! I blogged about my progress on my uni blog here: http://rhitown.blogspot.co.uk/search/label/Yorkshire%20Tea
Fast forward back to earlier this year where I received an email out of the blue with the loose idea of putting some fun and creative makes on their website by wonderfully talented people inspired by Yorkshire Tea, we picked three designs to go about being made into models over a period of a few days. In a whirl of excitement (and a spontaneous Hobbycraft trip) they were brought to life as I flexed the naive clay making skills. Not before losing a model head after it managed to roll off my desk and into a black hole, doing some nervous clay cooking in the middle of the night, tending to a couple or breakages, and tediously painted and glossed with the smallest paint tools possible!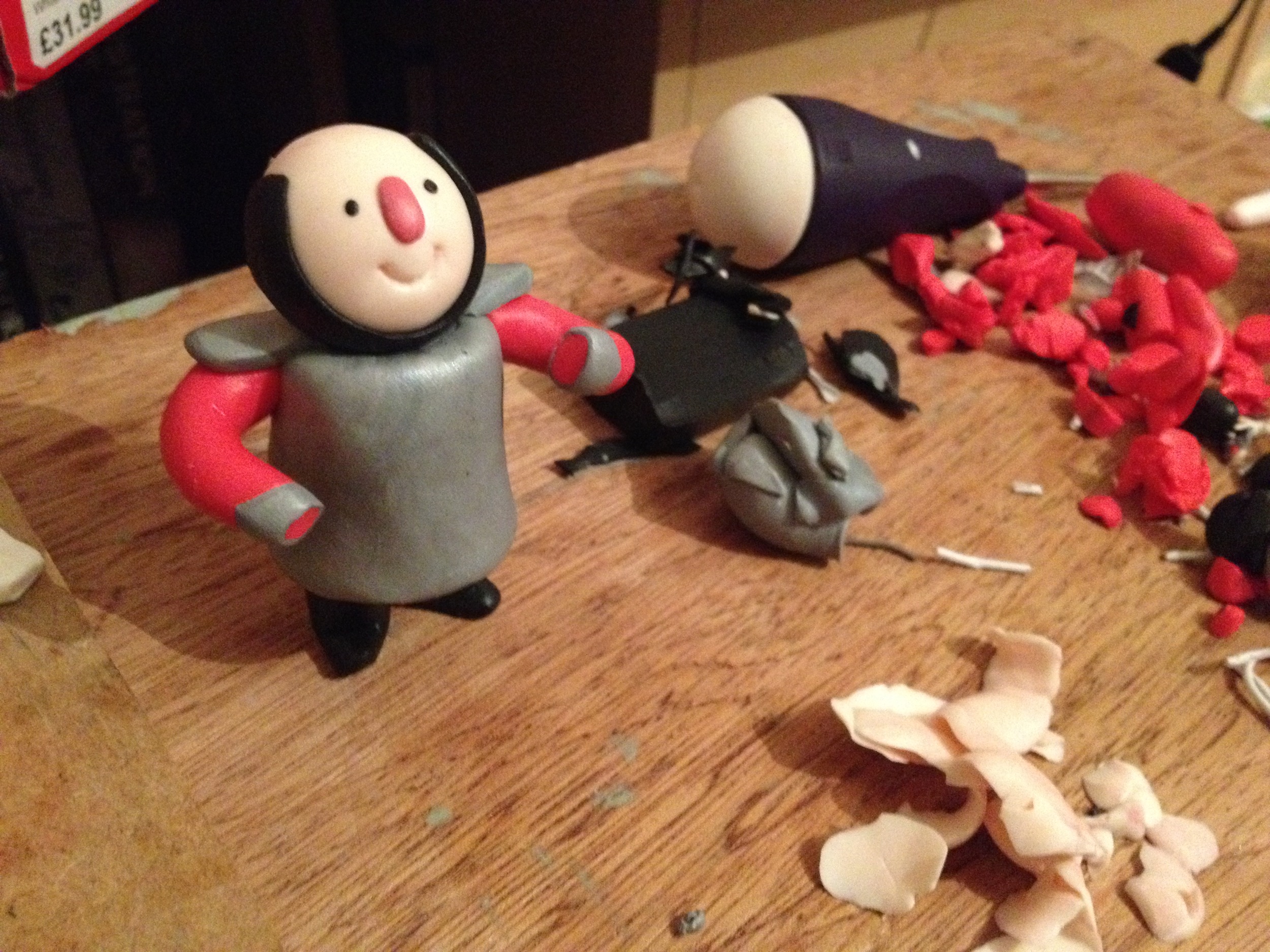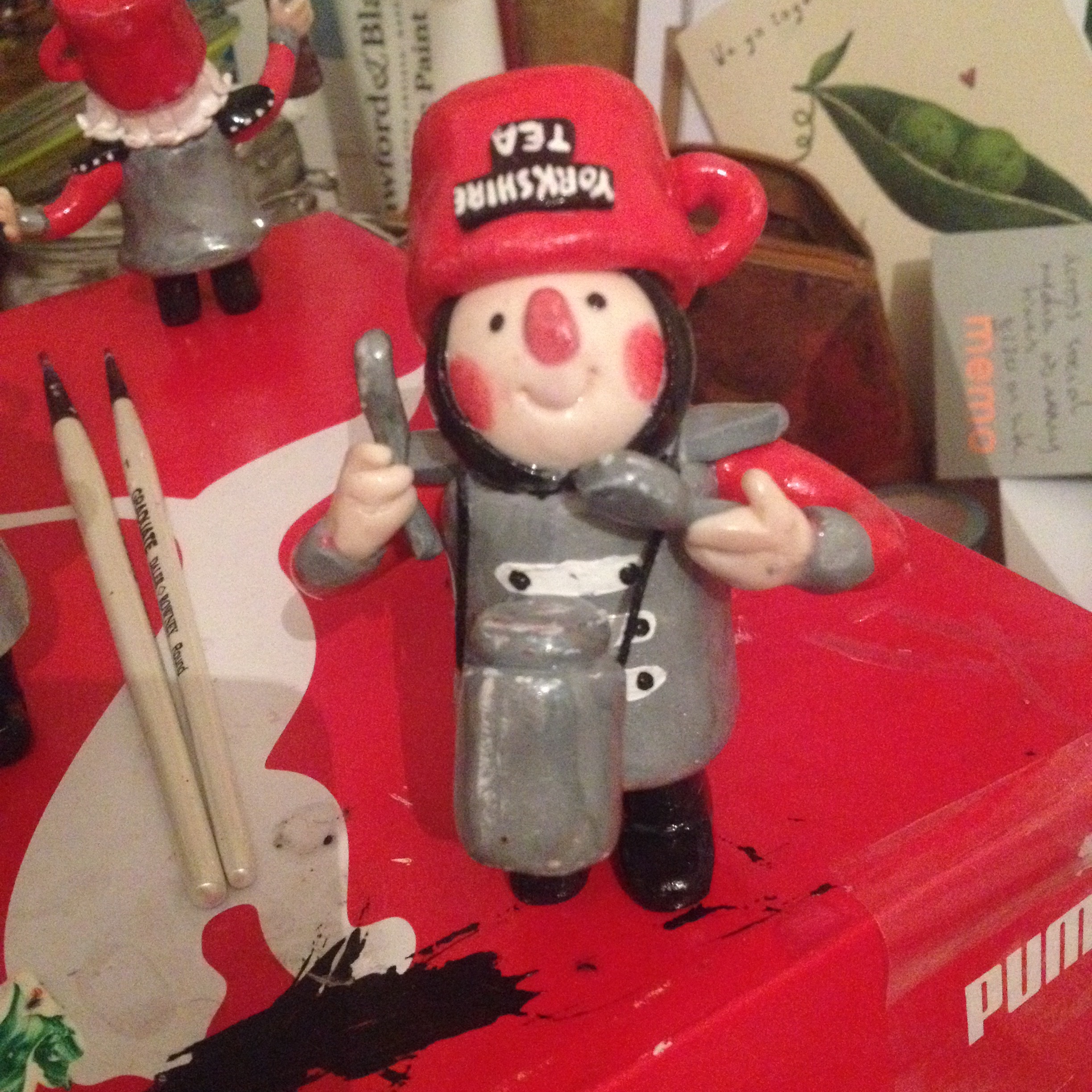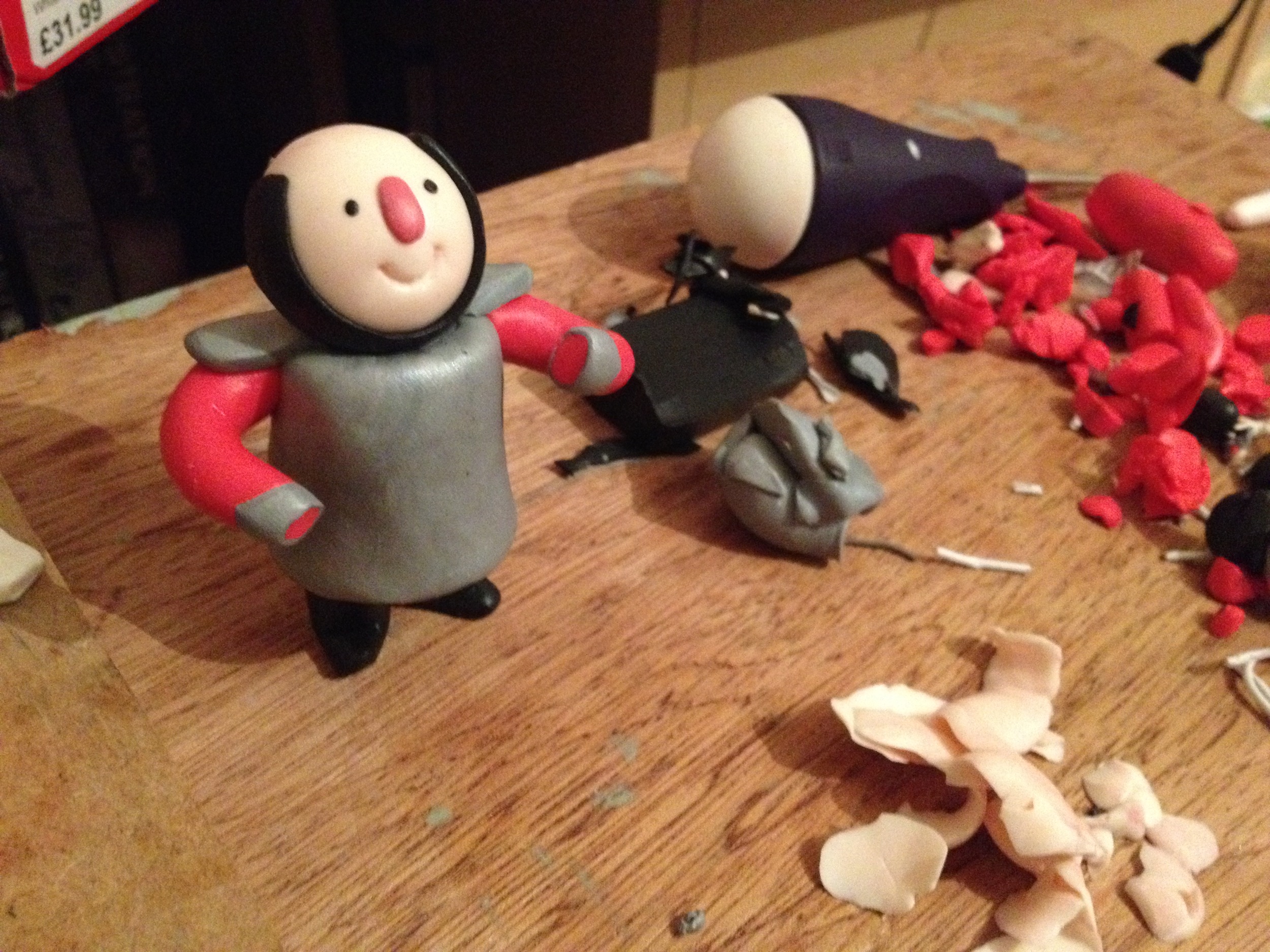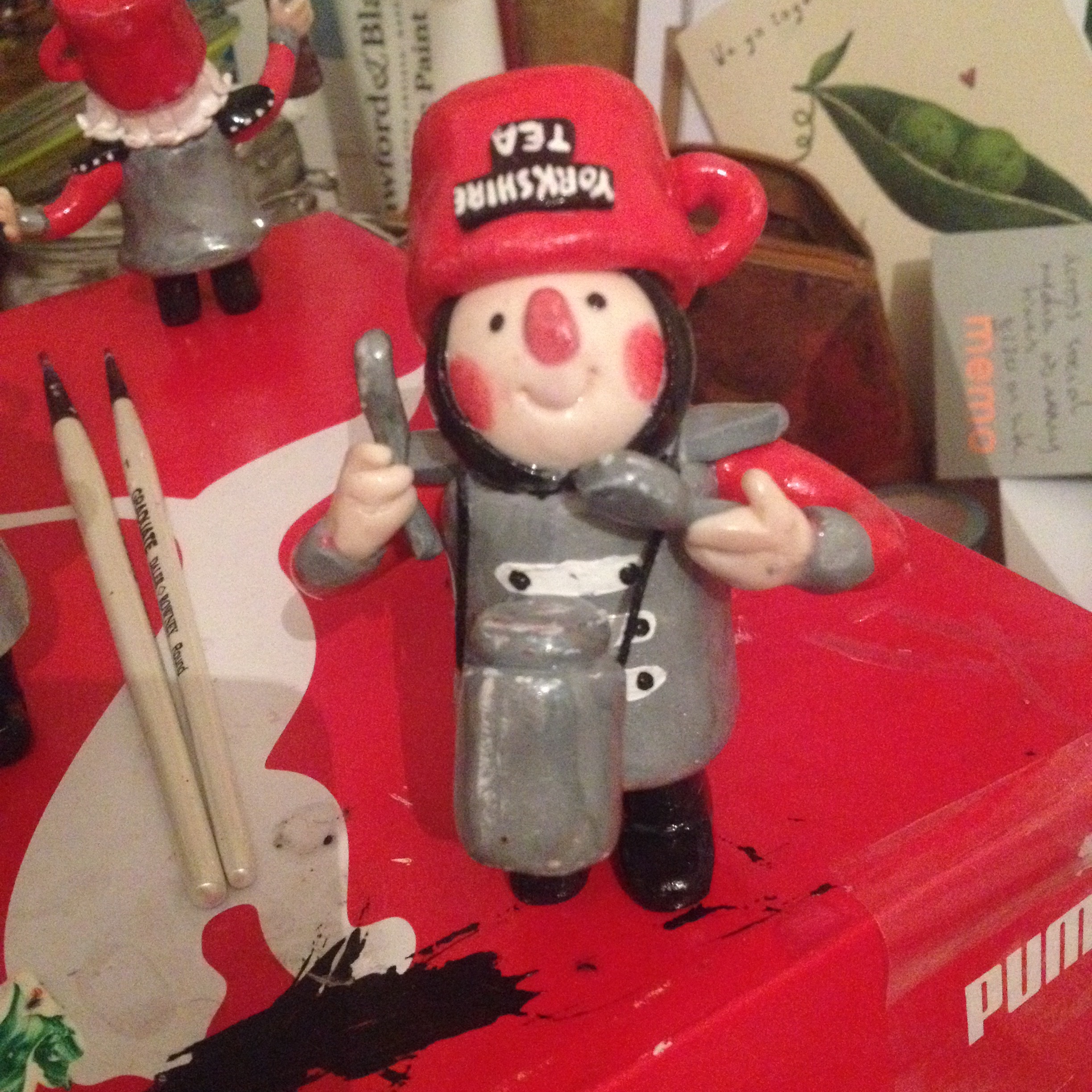 I had so much fun making these little guys, and I know you're not supposed to have favourites, but tea flask drummer boy turned out near perfect! I mean he had to after his original head went walkabouts never to be found again hmmm. Luck and sheer determination resulted in his newly sculpted head turning out much better than the first. Happy accidents, hey.
I was a nervously proud mama preciously packaging them up to send them off to have their diva photo shoot, but nothing would have prepared me for the incomprehensible joy of the photo landing in my emails and again when seeing them on the Yorkshire Tea website only last week!
Here's the link: https://www.yorkshiretea.co.uk/our-teas
And here's a look at the samples of the birthday cards that'll be sent out if you're all signed up and a loyal customer! How lovely are they?! It was a gloomy morning so the photo quality isn't too great. Must get round to scanning them in soon.
Brian sure does love to party - a tea party that is! Big thanks to Tom the social media coordinator who presented the idea and sorted everything out, Angus McDonald for the amazing photography skills, and all the wonderful people at Yorkshire Tea HQ for doing such a fab job!
Now to put the kettle on and have a proper brew (or a good panad as we say up in the Welsh mountains) and have that involuntary "ahhhh" moment on the first sip.