There once was a king who hated bath time so much that he never washed. He was a very smelly king!
The king finally consents to bathe in the river but no matter how clean he is, his feet stay dirty. The people sweep away all the dirt in the land - but the air is choked with dust. The dust gets washed away but now the land is flooded with water. An enormous tapestry is sewn to cover the whole kingdom but now nothing will grow on the land... What is to be done?
At last one old man steps forward with leather and a pair of scissors ... and to the king's amazement he creates - the first ever pair of shoes!
— blurb from The King With Dirty Feet
"Delightful...beautifully told for reading aloud and engagingly illustrated...comic and suspenseful."
— The Sunday Times
"Absolutely lovely. Gorgeous gorgeous book. This book would make a lovely gift for a young child as it is so colourful and gentle. It is simple and captivating too. Would highly recommend."
— Customer Review
"Lovely children's book, beautifully illustrated."
— Customer Review
It's quite surreal to have the book in my hands after all the hard work I put into making Sally's vision come to life, the book itself is a stunning hardback picture book with rich colour and texture that would make a gorgeous keepsake for children 4+
Revisit the book over and over again with fun games and activities like designing your own patchwork piece for the townsfolk's quilt, count how many times the King's cheeky monkey appears across the pages, and even design your own grand shoes for the King - one can never have too many shoes!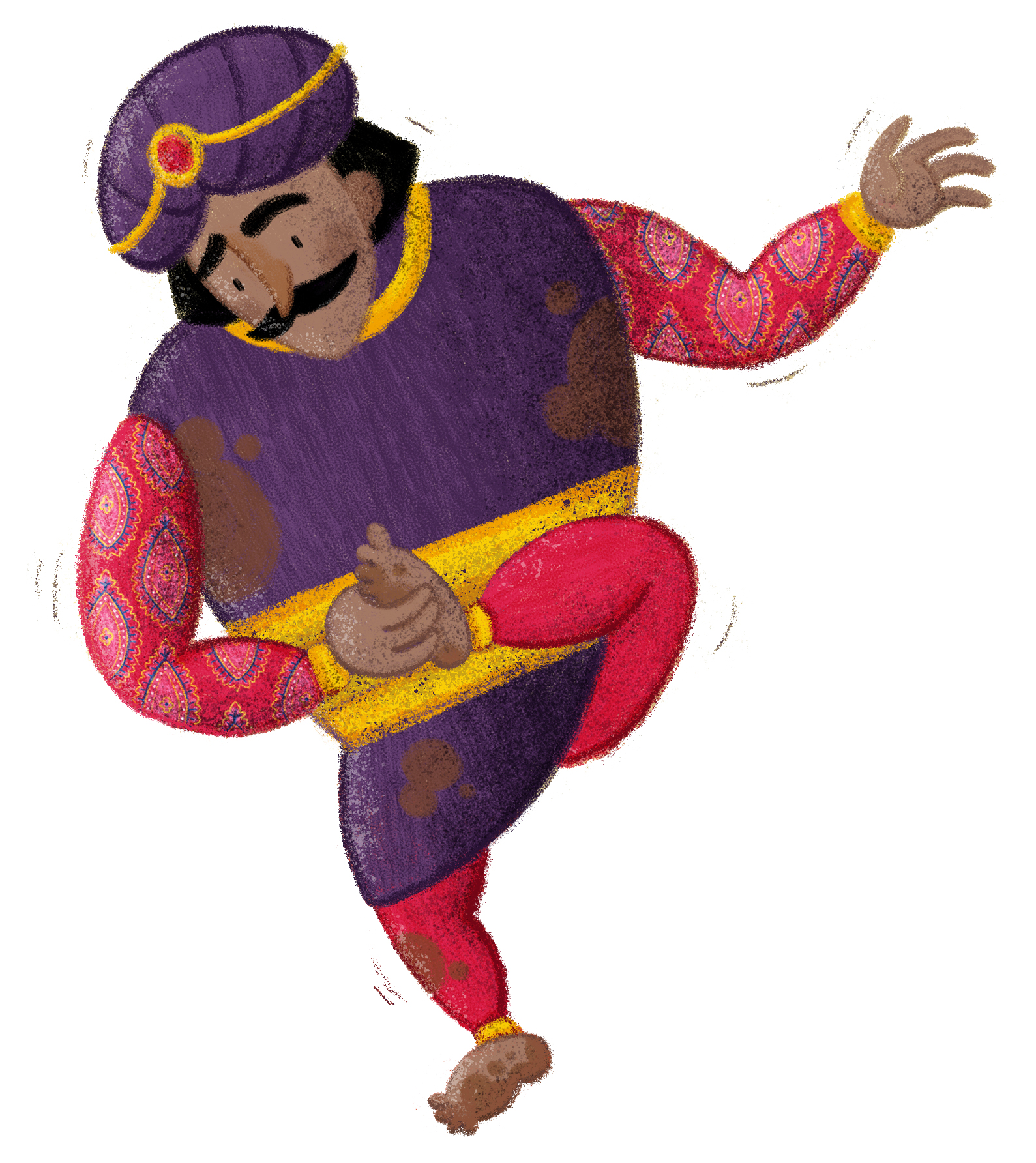 Now available:
Get your copy dedicate to the reader signed with doodles on the title page and receive an accompanying activity pack when you buy direct from me through my online shop!
Please use the contact form on this website for all storytelling session / workshop enquiries.